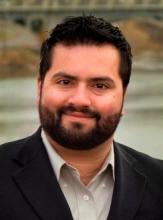 Reviews
Paul is very friendly, but not detailed oriented. My wife and I hired Paul and his partner Jerry to sell our condo. Paul told us initially we will have no problems, less than 2 weeks later he wanted us to lower the price $5K, and then told us to take an offer another $5K. We ended us selling our condo $10k less than our original agreement, and could never get a hold of Paul for details on the status of the sale. Paul also gave other realtors the wrong viewing time that he told us, so realtors came while my wife and baby were still at home (I was at work). I would not recommend using Paul, or Jerry.
Address
123 Vancouver, BC
Company
Century 21 Conexus Realty Ltd.
Real Estate Agents Reviews & Testimonils - Summary
Paul Chavady is a proud real estate agent in Saskatoon, SK. Paul Chavady enjoys selling homes, condos & townhouses, get in touch with Paul Chavady to sell or list your property.
Weather you are buying or selling house, Paul Chavady is the right real estate agent for that. We strongly recommend Paul Chavady for buying, selling & listing townhouses, condos & houses.
Find out more about Real Estate Agents in Saskatoon
Learn more about Paul Chavady, who is a Real Estate Agent, including
real estate agents reviews
, comments, testimonials, feedback, ratings & rankings from past home buyers. If you like to write a review about Paul Chavady, please use the search bar, &
wirte a review about Paul Chavady.
Get In Touch
If you are Paul Chavady, and believe there is a mistake in your profile, such as bad reviews, old phone numbers, wrong addresses or old webiste URL, send en email to contact@real-estate-agents.ca, Paul Chavady, we will update the iformation for you, accrdingly.