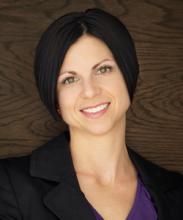 Reviews
Kari Calder is absolutely the worst agent we've ever had the misfortune of dealing with. She does not listen to what her clients want and only interested in how much she can earn. We have no idea how she received any positive reviews and would not be surprised if she wrote each one of those reviews herself. We found her absolutely unprofessional, dishonest and manipulative. We would not recommend her. - Kal
Reply: Hi Kal, Given I have never had a client by your name in my 10 years in the business I'm not sure what your motivation is for writing such negativity but good luck on your trolling. Kari Calder Century 21 Fusion
Address
210-310 Wellman Lane
Company
Century 21 Conexus Realty Ltd.
Real Estate Agents Reviews & Testimonils - Summary
Kari Calder is a proud real estate agent in Saskatoon, SK. Kari Calder enjoys selling homes, condos & townhouses, get in touch with Kari Calder to sell or list your property.
Weather you are buying or selling house, Kari Calder is the right real estate agent for that. We strongly recommend Kari Calder for buying, selling & listing townhouses, condos & houses.
Find out more about Real Estate Agents in Saskatoon
Learn more about Kari Calder, who is a Real Estate Agent, including
real estate agents reviews
, comments, testimonials, feedback, ratings & rankings from past home buyers. If you like to write a review about Kari Calder, please use the search bar, &
wirte a review about Kari Calder.
Get In Touch
If you are Kari Calder, and believe there is a mistake in your profile, such as bad reviews, old phone numbers, wrong addresses or old webiste URL, send en email to contact@real-estate-agents.ca, Kari Calder, we will update the iformation for you, accrdingly.