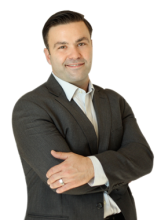 Reviews
I had a tight budget and as I though, it would be very hard to find something good for that amount of money. Well, just in short period of time, Peter sent tons of places I can choose from and right the next morning we have put an offer. Peter was very knowledgeable, dealt with everything very fast like he had no more clients. He was answering my questions right away and not once did I felt that I was asking "silly" questions. First time buyer- very scary. Peter Fourlas made this journey enjoyable and fun. If I am buying again or selling, Peter will be the only person I will call. Thank you a lot. - Iryna
Address
3889 Arcola Avenue East
Real Estate Agents Reviews & Testimonils - Summary
Peter Fourlas is a proud real estate agent in Regina, SK. Peter Fourlas enjoys selling homes, condos & townhouses, get in touch with Peter Fourlas to sell or list your property.
Weather you are buying or selling house, Peter Fourlas is the right real estate agent for that. We strongly recommend Peter Fourlas for buying, selling & listing townhouses, condos & houses.
Find out more about Real Estate Agents in Regina
Learn more about Peter Fourlas, who is a Real Estate Agent, including
real estate agents reviews
, comments, testimonials, feedback, ratings & rankings from past home buyers. If you like to write a review about Peter Fourlas, please use the search bar, &
wirte a review about Peter Fourlas.
Get In Touch
If you are Peter Fourlas, and believe there is a mistake in your profile, such as bad reviews, old phone numbers, wrong addresses or old webiste URL, send en email to contact@real-estate-agents.ca, Peter Fourlas, we will update the iformation for you, accrdingly.