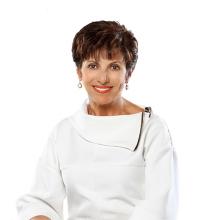 Reviews
Lena was my real estate agent when I bought this condo several years ago. I was very happy with her services during the buying process so when I decided to sell I asked her to represent me. I was in a hurry to sell the property and I was ready to sell for lower price, however Lena assured me that she would do her best to negotiate the market price. We found the buyer and the negotiation process last a few days. Lena was always available to answer my questions and support me. At the end the condo was sold for higher price than I expected. I would recommend Lena for selling or buying. Anna Z. - Anna Zubkova
Address
1739 Bayview Ave Toronto , ON M4G 3C1
Real Estate Agents Reviews & Testimonils - Summary
Lena Preje is a proud real estate agent in Toronto, ON. Lena Preje enjoys selling homes, condos & townhouses, get in touch with Lena Preje to sell or list your property.
Weather you are buying or selling house, Lena Preje is the right real estate agent for that. We strongly recommend Lena Preje for buying, selling & listing townhouses, condos & houses.
Find out more about Real Estate Agents in Toronto
Learn more about Lena Preje, who is a Real Estate Agent, including
real estate agents reviews
, comments, testimonials, feedback, ratings & rankings from past home buyers. If you like to write a review about Lena Preje, please use the search bar, &
wirte a review about Lena Preje.
Get In Touch
If you are Lena Preje, and believe there is a mistake in your profile, such as bad reviews, old phone numbers, wrong addresses or old webiste URL, send en email to contact@real-estate-agents.ca, Lena Preje, we will update the iformation for you, accrdingly.