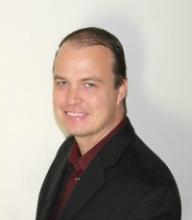 Reviews
Working with Cody was great. He contacted me while I had my home for sale by owner. We meet and discussed his marketing plan. I explained my situation to him, I needed sell my home quickly as I was already living in another province. With Cody's advice it sold in 2 weeks. He actually brought his own client. I was really thankful for all of the hard work he and his partner Julie put into getting the house up and running for sale. He took care of all of the paperwork and was always available to provide feedback. I can't be more thankful. Home sold in 2 weeks. I would not hesitate to recommend Cody to all of my friends. I got a very good price for my home. Thank for all of your hardwork Cody! - Sam
Address
123 Vancouver, BC
Real Estate Agents Reviews & Testimonils - Summary
Cody McMillan is a proud real estate agent in Ottawa, ON. Cody McMillan enjoys selling homes, condos & townhouses, get in touch with Cody McMillan to sell or list your property.
Weather you are buying or selling house, Cody McMillan is the right real estate agent for that. We strongly recommend Cody McMillan for buying, selling & listing townhouses, condos & houses.
Find out more about Real Estate Agents in Ottawa
Learn more about Cody McMillan, who is a Real Estate Agent, including
real estate agents reviews
, comments, testimonials, feedback, ratings & rankings from past home buyers. If you like to write a review about Cody McMillan, please use the search bar, &
wirte a review about Cody McMillan.
Get In Touch
If you are Cody McMillan, and believe there is a mistake in your profile, such as bad reviews, old phone numbers, wrong addresses or old webiste URL, send en email to contact@real-estate-agents.ca, Cody McMillan, we will update the iformation for you, accrdingly.