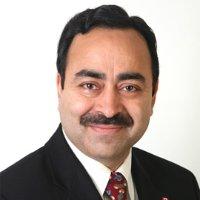 Reviews
It was a real delight to work with Gyanesh on our search for our new home. His advice, compassion and availability made the process go as smoothly for us as possible. He has been very patient, professional and diligent in finding , negotiating and helped us buy our dream house at a great price.He followed through for us in all the procedures involved and constantly kept us informed of all developments. It was a real pleasure to do business with him and his team. We wish him much success in all his future endeavors, and we feel confident that all his future clients will also be extremely favorably impressed with the caliber of his services. The house is a perfect home for our family….and our daughter just loved it. We genuinely recommend Anshu & Gyanesh and their team's services. - AMANDA SOOBRAMANEY
Address
6850 MillCreek Drive
Real Estate Agents Reviews & Testimonils - Summary
Gyanesh Paliwal is a proud real estate agent in Mississauga, ON. Gyanesh Paliwal enjoys selling homes, condos & townhouses, get in touch with Gyanesh Paliwal to sell or list your property.
Weather you are buying or selling house, Gyanesh Paliwal is the right real estate agent for that. We strongly recommend Gyanesh Paliwal for buying, selling & listing townhouses, condos & houses.
Find out more about Real Estate Agents in Mississauga
Learn more about Gyanesh Paliwal, who is a Real Estate Agent, including
real estate agents reviews
, comments, testimonials, feedback, ratings & rankings from past home buyers. If you like to write a review about Gyanesh Paliwal, please use the search bar, &
wirte a review about Gyanesh Paliwal.
Get In Touch
If you are Gyanesh Paliwal, and believe there is a mistake in your profile, such as bad reviews, old phone numbers, wrong addresses or old webiste URL, send en email to contact@real-estate-agents.ca, Gyanesh Paliwal, we will update the iformation for you, accrdingly.