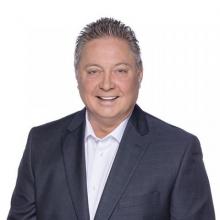 Reviews
We would like to express our deepest thanks to you and your fabulous team! Thank you for making the process go so smoothly. We are very pleased with the sale price as well as service we received. Debby has been a pleasure to work with and is always quick to respond and helpful, and I was impressed by Kristina's effective negotiation skills! Everyone we encountered in your team is outstanding! Thank you so very much!! - Shaila & Imtiaz
Address
209 MAIN ST. 2ND FLOOR
Company
Century21 Leading Edge Realty Inc.
Real Estate Agents Reviews & Testimonils - Summary
Stephen Tar is a proud real estate agent in Markham, ON. Stephen Tar enjoys selling homes, condos & townhouses, get in touch with Stephen Tar to sell or list your property.
Weather you are buying or selling house, Stephen Tar is the right real estate agent for that. We strongly recommend Stephen Tar for buying, selling & listing townhouses, condos & houses.
Find out more about Real Estate Agents in Markham
Learn more about Stephen Tar, who is a Real Estate Agent, including
real estate agents reviews
, comments, testimonials, feedback, ratings & rankings from past home buyers. If you like to write a review about Stephen Tar, please use the search bar, &
wirte a review about Stephen Tar.
Get In Touch
If you are Stephen Tar, and believe there is a mistake in your profile, such as bad reviews, old phone numbers, wrong addresses or old webiste URL, send en email to contact@real-estate-agents.ca, Stephen Tar, we will update the iformation for you, accrdingly.