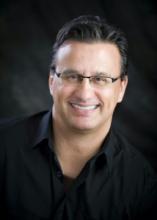 Reviews
max found us a great home to flip which we will net easily 50k in 3 months! A real honest hard working agent and who takes pride in his job....this is the second time we have bought with him and we could not be more satisfied
Address
123 Vancouver, BC
Company
Sutton Group-Incentive Realty Inc.
Real Estate Agents Reviews & Testimonils - Summary
Max Viskovich is a proud real estate agent in Barrie, ON. Max Viskovich enjoys selling homes, condos & townhouses, get in touch with Max Viskovich to sell or list your property.
Weather you are buying or selling house, Max Viskovich is the right real estate agent for that. We strongly recommend Max Viskovich for buying, selling & listing townhouses, condos & houses.
Find out more about Real Estate Agents in Barrie
Learn more about Max Viskovich, who is a Real Estate Agent, including
real estate agents reviews
, comments, testimonials, feedback, ratings & rankings from past home buyers. If you like to write a review about Max Viskovich, please use the search bar, &
wirte a review about Max Viskovich.
Get In Touch
If you are Max Viskovich, and believe there is a mistake in your profile, such as bad reviews, old phone numbers, wrong addresses or old webiste URL, send en email to contact@real-estate-agents.ca, Max Viskovich, we will update the iformation for you, accrdingly.