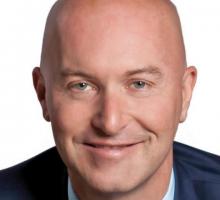 Reviews
We met several agents when looking for someone to sell our home. Rob cut to the chase, assured us of a quick an easy process and he followed through on everything he told us he would do. We have since moved back to Ontario but think of him often. He even hooked us up with a great agent here. Rob's the man! - Kenda Wambolt
Address
6363 Lady Hammond Road
Real Estate Agents Reviews & Testimonils - Summary
Robert Scanlan is a proud real estate agent in Halifax, NS. Robert Scanlan enjoys selling homes, condos & townhouses, get in touch with Robert Scanlan to sell or list your property.
Weather you are buying or selling house, Robert Scanlan is the right real estate agent for that. We strongly recommend Robert Scanlan for buying, selling & listing townhouses, condos & houses.
Find out more about Real Estate Agents in Halifax
Learn more about Robert Scanlan, who is a Real Estate Agent, including
real estate agents reviews
, comments, testimonials, feedback, ratings & rankings from past home buyers. If you like to write a review about Robert Scanlan, please use the search bar, &
wirte a review about Robert Scanlan.
Get In Touch
If you are Robert Scanlan, and believe there is a mistake in your profile, such as bad reviews, old phone numbers, wrong addresses or old webiste URL, send en email to contact@real-estate-agents.ca, Robert Scanlan, we will update the iformation for you, accrdingly.