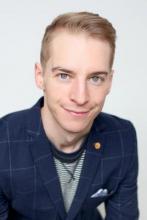 Reviews
Justin is a great guy. He responded to all texts, e-mails and calls with immediacy. Justin is incredibly honest, and this is a particularly hard quality to find in a real estate agent. He was patient, and informative throughout the process. We learned a lot from him. Justin has gone beyond the call of duty and has been just as responsive and helpful even after the deal was closed. He has tons of great contacts, and they have all been reliable and honest! Looking forward to working with Justin again in the future, and would not hesitate to refer him to others. Venkat & Navi - Navi Malhi
Address
360 McMillan Avenue
Real Estate Agents Reviews & Testimonils - Summary
Justin Pokrant is a proud real estate agent in Winnipeg, MB. Justin Pokrant enjoys selling homes, condos & townhouses, get in touch with Justin Pokrant to sell or list your property.
Weather you are buying or selling house, Justin Pokrant is the right real estate agent for that. We strongly recommend Justin Pokrant for buying, selling & listing townhouses, condos & houses.
Find out more about Real Estate Agents in Winnipeg
Learn more about Justin Pokrant, who is a Real Estate Agent, including
real estate agents reviews
, comments, testimonials, feedback, ratings & rankings from past home buyers. If you like to write a review about Justin Pokrant, please use the search bar, &
wirte a review about Justin Pokrant.
Get In Touch
If you are Justin Pokrant, and believe there is a mistake in your profile, such as bad reviews, old phone numbers, wrong addresses or old webiste URL, send en email to contact@real-estate-agents.ca, Justin Pokrant, we will update the iformation for you, accrdingly.