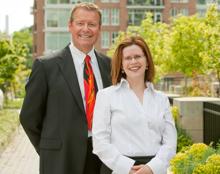 Reviews
Rick processed our sale with utmost professionalism and was meticulous in finding and sharing small but important detail - some of which was unknown to us despite having bought and sold homes several times over the years in Greater Victoria. Not a case of "market's good; anything sells," but rather how to optimize a sale where proceeds are needed to buy into the same steep market. Recommend Rick? Hardly a need. Of acquaintances witnessing our June sale, four have gone with him and sold beyond their expectations; two more are now listing. - Lon Wood
Address
123 Vancouver, BC
Company
Pemberton Holmes Ltd
Real Estate Agents Reviews & Testimonils - Summary
Rick Couvelier is a proud real estate agent in Victoria, BC. Rick Couvelier enjoys selling homes, condos & townhouses, get in touch with Rick Couvelier to sell or list your property.
Weather you are buying or selling house, Rick Couvelier is the right real estate agent for that. We strongly recommend Rick Couvelier for buying, selling & listing townhouses, condos & houses.
Find out more about Real Estate Agents in Victoria
Learn more about Rick Couvelier, who is a Real Estate Agent, including
real estate agents reviews
, comments, testimonials, feedback, ratings & rankings from past home buyers. If you like to write a review about Rick Couvelier, please use the search bar, &
wirte a review about Rick Couvelier.
Get In Touch
If you are Rick Couvelier, and believe there is a mistake in your profile, such as bad reviews, old phone numbers, wrong addresses or old webiste URL, send en email to contact@real-estate-agents.ca, Rick Couvelier, we will update the iformation for you, accrdingly.