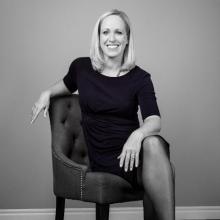 Reviews
Melanie is a Lioness - Queen of the Real Estate Jungle! 2 days on the market and SOLD! I am proud and blessed to call her my dear friend! Her service and personal attention is exceptional. She truly is a high-caliber professional and her knowledge of the local market and negotiating skills were key in ensuring I received the best offer for my home. Regardless of whether you are buying or selling, I would highly recommend Melanie. I could not have asked for a better Realtor to facilitate the process of selling my home. Carrie & Rylan - Carrie Stoke
Address
130, 703 64 Avenue SE
Real Estate Agents Reviews & Testimonils - Summary
Melanie Cantius is a proud real estate agent in Calgary, AB. Melanie Cantius enjoys selling homes, condos & townhouses, get in touch with Melanie Cantius to sell or list your property.
Weather you are buying or selling house, Melanie Cantius is the right real estate agent for that. We strongly recommend Melanie Cantius for buying, selling & listing townhouses, condos & houses.
Find out more about Real Estate Agents in Calgary
Learn more about Melanie Cantius, who is a Real Estate Agent, including
real estate agents reviews
, comments, testimonials, feedback, ratings & rankings from past home buyers. If you like to write a review about Melanie Cantius, please use the search bar, &
wirte a review about Melanie Cantius.
Get In Touch
If you are Melanie Cantius, and believe there is a mistake in your profile, such as bad reviews, old phone numbers, wrong addresses or old webiste URL, send en email to contact@real-estate-agents.ca, Melanie Cantius, we will update the iformation for you, accrdingly.