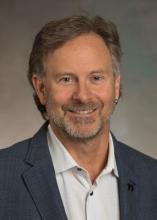 Reviews
Given the real estate pricing in Victoria, my condo purchase was a small transaction for Ron. He helped me purchase the condo I wanted at the price I needed. I moved from Ontario to Victoria without knowing a soul. Ron went above and beyond the call of duty and graciously helped me with my transition long after my transaction was complete. He was warm, kind and caring but also confident and reassuring. A class act. - Ginny Grant
Reply: Thank you for your kind words Ginny. It was a pleasure to work with you, to help and share the excitement of your relocation to Victoria! Ron
Address
770 Hillside Avenue
Real Estate Agents Reviews & Testimonils - Summary
Ron Neal is a proud real estate agent in Victoria, BC. Ron Neal enjoys selling homes, condos & townhouses, get in touch with Ron Neal to sell or list your property.
Weather you are buying or selling house, Ron Neal is the right real estate agent for that. We strongly recommend Ron Neal for buying, selling & listing townhouses, condos & houses.
Find out more about Real Estate Agents in Victoria
Learn more about Ron Neal, who is a Real Estate Agent, including
real estate agents reviews
, comments, testimonials, feedback, ratings & rankings from past home buyers. If you like to write a review about Ron Neal, please use the search bar, &
wirte a review about Ron Neal.
Get In Touch
If you are Ron Neal, and believe there is a mistake in your profile, such as bad reviews, old phone numbers, wrong addresses or old webiste URL, send en email to contact@real-estate-agents.ca, Ron Neal, we will update the iformation for you, accrdingly.