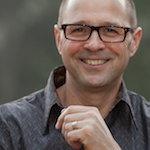 Reviews
Neil was great, he was always available to help me with my concerns. I came to Victoria for a family matter and before I knew it decided to move here. It was a stressful time selling my home and looking for something that I liked and also could afford. But Neil was always there to help and calm me down. Now we are busy adjusting to our condo. Neil has a great team. Thanks Neil, Pam and Andrew. Denise Jennerich - Denise Jennerich
Address
123 Vancouver, BC
Company
Royal LePage Coast Capital Realty
Real Estate Agents Reviews & Testimonils - Summary
Neil Bosdet is a proud real estate agent in Victoria, BC. Neil Bosdet enjoys selling homes, condos & townhouses, get in touch with Neil Bosdet to sell or list your property.
Weather you are buying or selling house, Neil Bosdet is the right real estate agent for that. We strongly recommend Neil Bosdet for buying, selling & listing townhouses, condos & houses.
Find out more about Real Estate Agents in Victoria
Learn more about Neil Bosdet, who is a Real Estate Agent, including
real estate agents reviews
, comments, testimonials, feedback, ratings & rankings from past home buyers. If you like to write a review about Neil Bosdet, please use the search bar, &
wirte a review about Neil Bosdet.
Get In Touch
If you are Neil Bosdet, and believe there is a mistake in your profile, such as bad reviews, old phone numbers, wrong addresses or old webiste URL, send en email to contact@real-estate-agents.ca, Neil Bosdet, we will update the iformation for you, accrdingly.