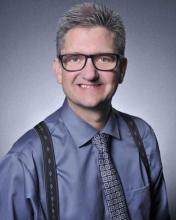 Reviews
Darren is very easy to work with, he is friendly, knowledgable and has a proven track record of selling homes in Victoria. He has outstanding knowledge of the housing market and extensive experience that we were able to draw upon for the sale of not only one but 2 homes we have sold through him. The sale of this house was a longer process than our last home and we appreciate that he remained encouraging throughout. He always replied to us in a timely manner and has a team that we came to know through the house selling process who were also easy to reach. We trust him as our realtor and appreciate his support in guiding us through the process. His negotiating skills are excellent and helped us secure the sale we needed. Although we've found our dream home, we would highly recommend Darren to our friends and family & if we do sell again, we would hire him again in a heartbeat! - Amanda and Jody Haddow
Address
123 Vancouver, BC
Real Estate Agents Reviews & Testimonils - Summary
Darren Day is a proud real estate agent in Victoria, BC. Darren Day enjoys selling homes, condos & townhouses, get in touch with Darren Day to sell or list your property.
Weather you are buying or selling house, Darren Day is the right real estate agent for that. We strongly recommend Darren Day for buying, selling & listing townhouses, condos & houses.
Find out more about Real Estate Agents in Victoria
Learn more about Darren Day, who is a Real Estate Agent, including
real estate agents reviews
, comments, testimonials, feedback, ratings & rankings from past home buyers. If you like to write a review about Darren Day, please use the search bar, &
wirte a review about Darren Day.
Get In Touch
If you are Darren Day, and believe there is a mistake in your profile, such as bad reviews, old phone numbers, wrong addresses or old webiste URL, send en email to contact@real-estate-agents.ca, Darren Day, we will update the iformation for you, accrdingly.