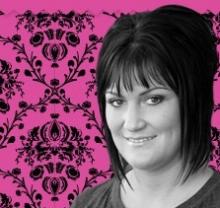 Reviews
We've tried twice to sell our house unsuccessfully and then we met Kelly. The Staging service she offered really transformed our house to appeal to the masses and it sold! She was incredible through the entire process and always made us feel like we were her only clients. She is personality plus!!! She made a what had been a stressful process seem like a breeze. We cannot say enough great things about Kelly. We highly recommend her if you're thinking of buying or selling or both like we did. We are so grateful that we took this journey with Kelly and we feel we need never look for another realtor as long as she is in the business. Thanks Kelly!! - Cheryl and Murray
Address
123 Vancouver, BC
Real Estate Agents Reviews & Testimonils - Summary
Kelly Macdonald is a proud real estate agent in Calgary, AB. Kelly Macdonald enjoys selling homes, condos & townhouses, get in touch with Kelly Macdonald to sell or list your property.
Weather you are buying or selling house, Kelly Macdonald is the right real estate agent for that. We strongly recommend Kelly Macdonald for buying, selling & listing townhouses, condos & houses.
Find out more about Real Estate Agents in Calgary
Learn more about Kelly Macdonald, who is a Real Estate Agent, including
real estate agents reviews
, comments, testimonials, feedback, ratings & rankings from past home buyers. If you like to write a review about Kelly Macdonald, please use the search bar, &
wirte a review about Kelly Macdonald.
Get In Touch
If you are Kelly Macdonald, and believe there is a mistake in your profile, such as bad reviews, old phone numbers, wrong addresses or old webiste URL, send en email to contact@real-estate-agents.ca, Kelly Macdonald, we will update the iformation for you, accrdingly.