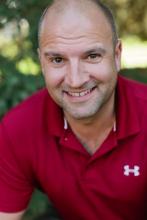 Reviews
I really like to thank Jody for helping us in buying our new home. Jody gave advice at every stage and keep us informed as to what is happening and what needs to be done next. He is professional and with excellent negotiating skill. Highly recommended. - Kenneth Cheung
Reply: Hey Kenneth, thanks so much for the review, greatly appreciated! So happy for you, your wife and your son. Welcome to Back to Canada and I wish you nothing but the best in your new home. Valley Ridge is a beautiful area and I am quite jealous of the house we found. Looking forward to seeing the place after you're all settled in. Thank you again for allowing me to help you out.
Address
123 Vancouver, BC
Company
Century 21 Bamber Realty Ltd
Real Estate Agents Reviews & Testimonils - Summary
Jody Allen is a proud real estate agent in Calgary, AB. Jody Allen enjoys selling homes, condos & townhouses, get in touch with Jody Allen to sell or list your property.
Weather you are buying or selling house, Jody Allen is the right real estate agent for that. We strongly recommend Jody Allen for buying, selling & listing townhouses, condos & houses.
Find out more about Real Estate Agents in Calgary
Learn more about Jody Allen, who is a Real Estate Agent, including
real estate agents reviews
, comments, testimonials, feedback, ratings & rankings from past home buyers. If you like to write a review about Jody Allen, please use the search bar, &
wirte a review about Jody Allen.
Get In Touch
If you are Jody Allen, and believe there is a mistake in your profile, such as bad reviews, old phone numbers, wrong addresses or old webiste URL, send en email to contact@real-estate-agents.ca, Jody Allen, we will update the iformation for you, accrdingly.